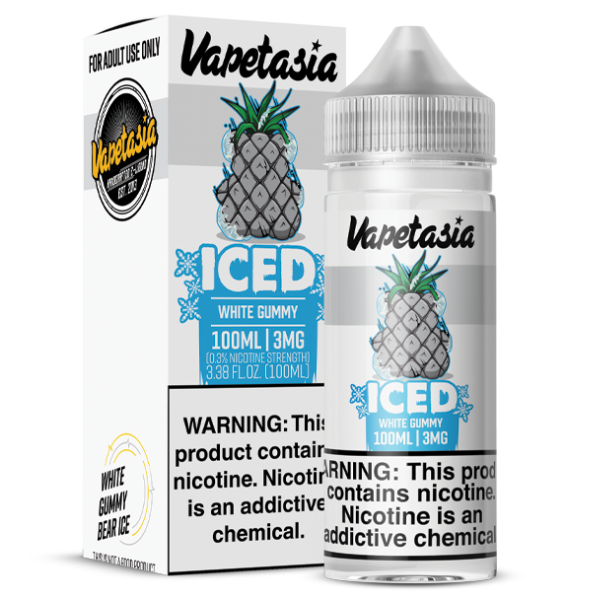 Vapetasia
Iced White Gummy by Vapetasia Killer Sweets 100ml
---
This bear is straight chilling! Get ready for a cool breeze on your tropical pineapple expedition. This gummy is hard to put down!
This product contains synthetic nicotine. 
Flavor Profile: Pineapple Gummy Candy, Menthol
70/30 VG/PG
CALIFORNIA PROPOSITION 65 - Warning: This product contains nicotine, a chemical known to the state of California to cause birth defects or other reproductive harm. 
---
Share this Product
---
More from this collection
Iced White Gummy by Vapetasia Killer Sweets 100ml
has a rating of stars based on reviews.