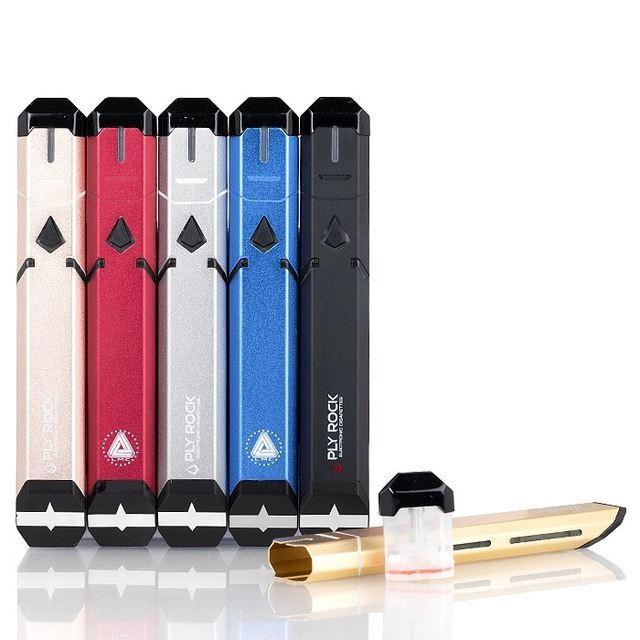 DISCONTINUED HARDWARE
Ply Rock Limitless Pulse Pod Device Kit
---
Ply Rock X Limitless Pulse Pod System Kit
The Ply Rock x Limitless Mod Co. Pulse Ultra-Portable Pod System is a joint collaboration between LMC, Asher Dynamics, and PLY Rock to create a beautiful all-in-one system with draw-activated firing mechanism that packs in an 8W 380mAh internal battery and a capacity of 2 milliliters. Featuring a sleek black chassis with futuristic design elements, the LMC Pulse Pod System is created in a streamlined form factor for portability and easy-handling. Internally, Limitless Mod Co. has managed to integrate a 380mAh internal battery, with LED light indicator to provide instant battery life feedback and is conveniently charged via microUSB port. Operationally, the Pulse Vape System is activated by a draw-activated mechanism with a simple draw inhale, with a single button available to change the color of the LED light system. The replaceable cartridge features a fillable pod element with a capacity of up to 2mL juice capacity, cleverly designed with simple refill method to accommodate a wide range of flavorful e-juice. The atomizer core is integrated into the pod, utilizing a special cotton that is enclosed to provide optimal vapor production and flavor enhancement. Intended as the one of the most compact and stunning ultra-portable system to date, the Limitless Mod Co. Pulse Pod System is a must-have unit in this market segment.
Features:
• Collaboration by Limitless Mod Co., Asher Dynamics, and PLY Rock
• Plug-and-Play Ecosystem
• Integrated 380mAh Rechargeable Battery
• MicroUSB Port Charging System
• Direct Voltage-Based Output
• Draw-Activated Firing Mechanism
• LED Light Battery Indicator
• Single Button - LED Color Adjustment
• Fillable Pod System - Replaceable Cartridge
• 2mL Juice Capacity
• Horizontal Coil Atomizer
• Atomizer Protection
• Short-Circuit Protection
• Low Voltage Warning
• Low Resistance Protection
Includes:
• 1 LMC Pulse Pod System
• 1 Pre-Installed LMC Pulse Refillable Pod 
• 1 Replacement LMC Pulse Refillable Pod 
• 1 MicroUSB Cable
---
Share this Product
---
More from this collection
Ply Rock Limitless Pulse Pod Device Kit
has a rating of stars based on reviews.