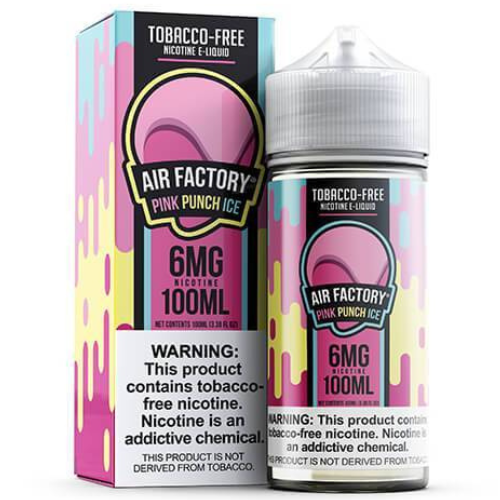 Air Factory
Pink Punch Ice by Air Factory Synthetic 100ml
---
Need to cool off? Try our tart and tangy pink lemonade, with a chilled twist. On the rocks, just in time for summer!
Flavor Profile: Pink Lemonade, Menthol
70/30 VG/PG
Warning: This product contains tobacco-free nicotine. Nicotine is an addictive chemical. This product is not derived from tobacco. 
---
Share this Product
---
More from this collection
Pink Punch Ice by Air Factory Synthetic 100ml
has a rating of stars based on reviews.