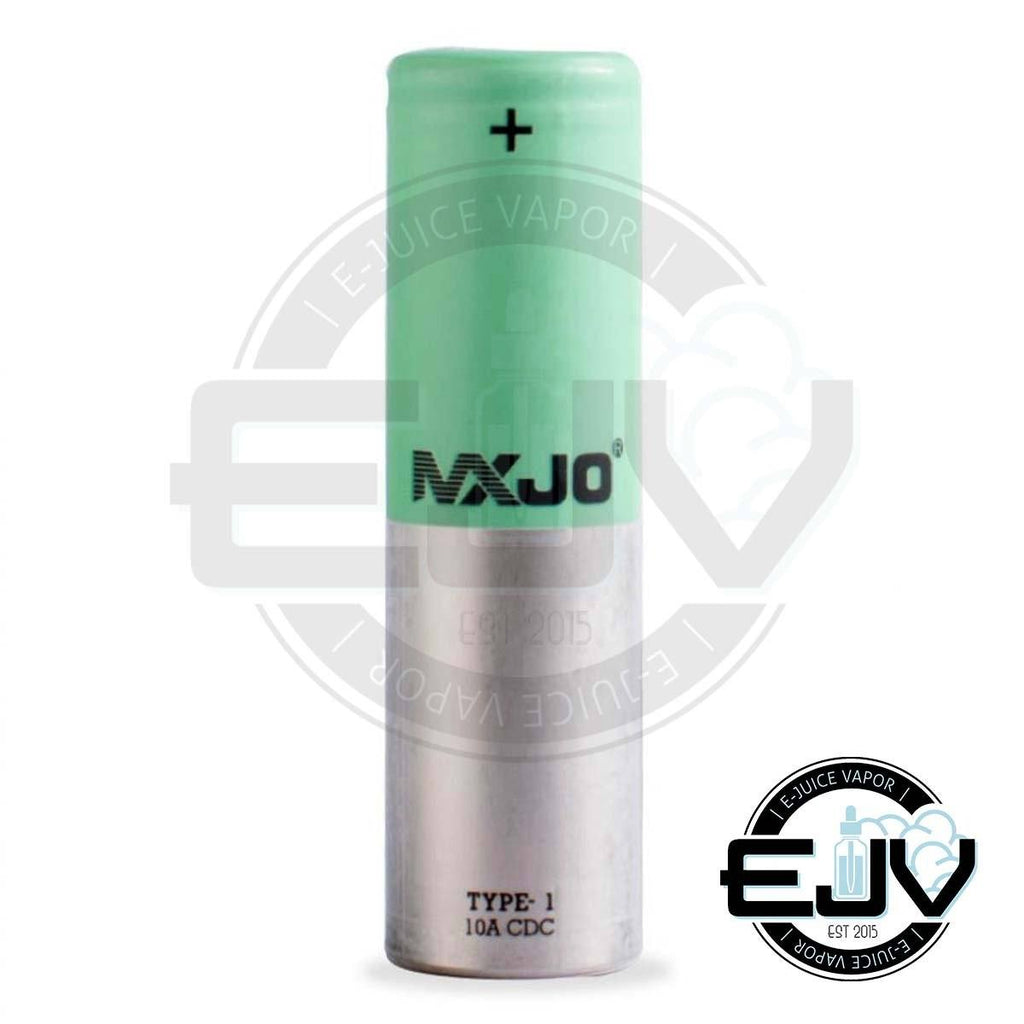 DISCONTINUED HARDWARE
MXJO 18650 3500 mAh 20A Battery
---
The MXJO 18650 3500 mAh 20A Battery is an high-drain vape battery compatible with a multitude of devices. Known for being one of the most trusted and sought after battery manufacturers in the industry. The high amperage battery provides top-notch performance and durable in your favorite vape devices. See the difference with the MXJO IMR 18650F 3500 mAh 20 3.7V Battery today!
Features:
Capacity: 3500 mAh 
Nominal Voltage: 3.7V
Continuous Discharge Current: 10A
Maximum Discharge Current: 20A
Operating Discharge Temperature: -10 - 60°C
Standard Discharge: CC/CV 1.50A, 4.20 

± 0.05V

Cycle Life: 300 

Weight: 60g
Note: Sold as a single battery. 
WARNING:
Use caution as misusing or mishandling the battery may cause a FIRE or EXPLOSION which may result in personal injury or property damage. The user must have an appropriate understanding of the potential dangers of LITHIUM ION BATTERIES before purchase and usage. No express or implied guarantee of compatibility, suitability, or fitness for any particular purpose or device can be made. This battery is manufactured and sold for the intended use of system integrations with proper protection circuitry or battery packs with a BMS (battery management system) or PCB (circuit board/module). This battery is neither designed nor intended to be used with an E-CIGARETTE, VAPORIZER, or similar device. USAGE OF THIS BATTERY IS AT YOUR OWN RISK!
---
Share this Product
---
More from this collection
MXJO 18650 3500 mAh 20A Battery
has a rating of
0.0
stars based on
0
reviews.