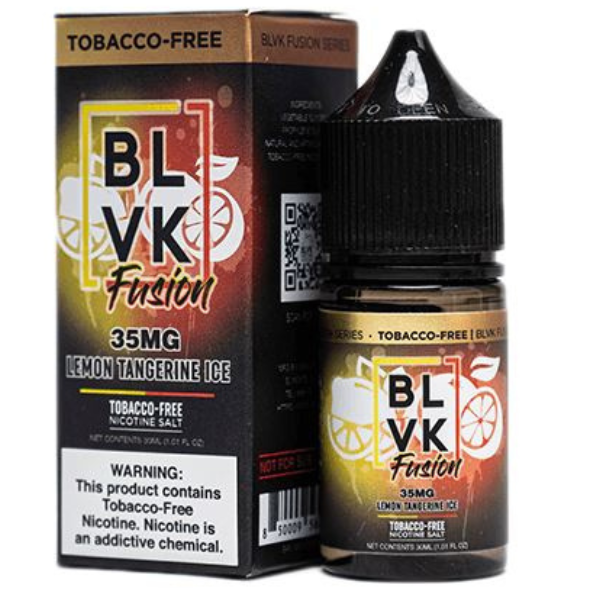 BLVK Salt
Lemon Tangerine Ice by BLVK Fusion Salts TFN 30ml
---
Get hooked on this citrus overload made up of tangy lemons and zesty tangerine cooled to perfection.
This product contains tobacco-free nicotine. 
Flavor Profile: Lemon, Tangerine, Ice
WARNING: Do not use in Sub-Ohm style tanks and atomizers. Only for use in high resistance, low wattage pod devices. 
---
Share this Product
---
More from this collection
Lemon Tangerine Ice by BLVK Fusion Salts TFN 30ml
has a rating of stars based on reviews.