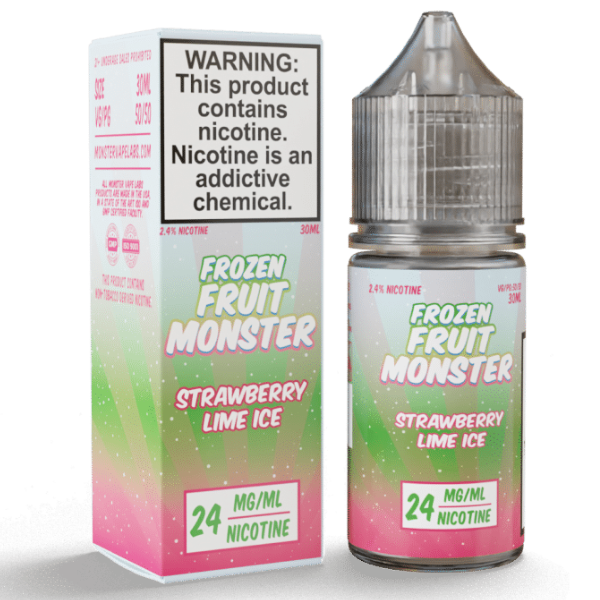 Frozen Fruit Monster Salt
Strawberry Lime Ice by Frozen Fruit Monster Salt 30ml
---
Frozen Fruit Monster Salt Strawberry Lime Ice provides a deliciously sweet frozen strawberries and hint of tangy chilled limes into a perfectly balanced eliquid. Kick back and enjoy! Formulated with nicotine salt.
Flavor Profile: Strawberry, Lime, Menthol
WARNING: Do not use in Sub-Ohm style tanks and atomizers. Only for use in high resistance, low wattage pod devices. 
---
Share this Product
---
More from this collection
Strawberry Lime Ice by Frozen Fruit Monster Salt 30ml
has a rating of stars based on reviews.